NBA Basketball News
Don't look now Kobe, but Carmelo Anthony set an Madison Square Garden record with 62 points, eclipsing Bryant's 61. He also set a Knicks record.

Get your Carmelo Anthony Fathead Now!
Posted by
Ron Leyba
in NBA Basketball News
Jan 08, 2014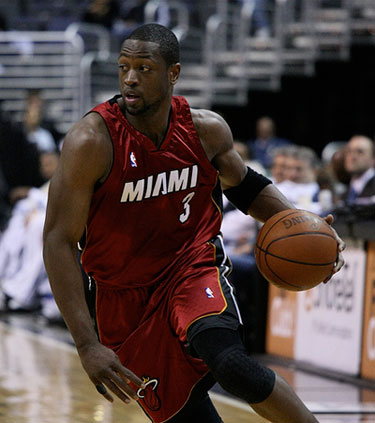 It's no secret that the Miami Heat had lots of concerns regarding Dwyane Wade's health condition and his performance entering the 2013-2014 season. After the second championship in a row, there were many questions if D-Wade would continue to struggle for extended stretches of the season. His body is not getting younger and his legs are being loading with more miles. Nonetheless, the 30-year old megastar silenced all the doubters with the most sizzling way, with his performance.

Posted by
Ron Leyba
in NBA Basketball News
Nov 14, 2013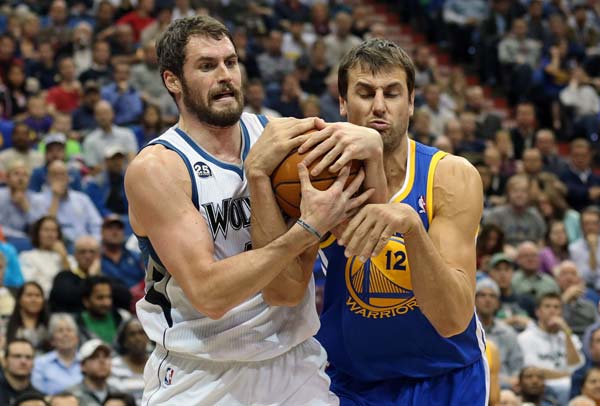 After missing the biggest part of the 2012-2013 season and recording career lows in shooting and points per game, Kevin Love is back and dominant this season. The versatile forward/center is putting up superb performances in his first eight games of the season with the Minnesota Timberwolves.

Posted by
Paul Grossinger
in NBA Basketball News
Oct 10, 2013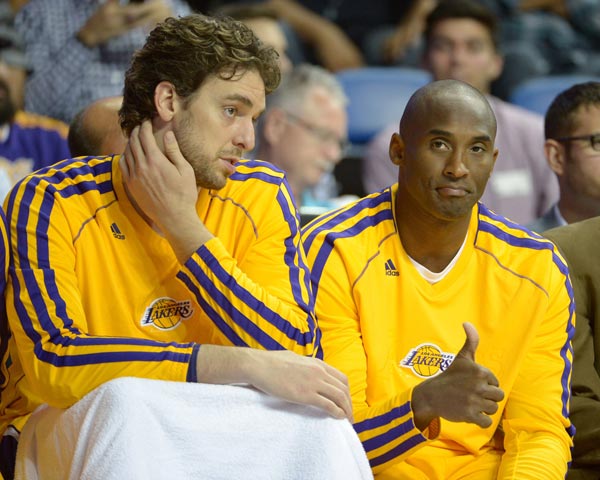 With the Number 8 seed. Kobe Bryant looks healthy and playing only with fellow ageing Hall of Famers Pau Gasol and Steve Nash should produce better locker room continuity. The Lakers will score with surprising offensive efficiency because Nash and Bryant are elite distributors and Gasol can be a dominant offensive option in the post.

Welcome to our NBA Basketball News Blog page! Here you will find NBA basketball articles about all the big issues past, present, and future. It's all NBA basketball and it's all here; everything you ever wanted to know, think about, and discuss about all the major issues and questions behind the highlight reels. As always, we don't deal in short term, limited content here because, here at www.thebestbasketballblog.com, we are all about analyzing the big stuff. However, we do provide incredible and detailed content on ALL the major issues at EVERY level of the NBA basketball world.
Plus, since most of our content is long term analysis, it rarely feels "old" or "outdated" and we encourage you to check out every major article on the page in topic areas that interest you. After all, that's what being part of The Best Basketball Blog community is all about: finding the BEST information and analysis on the issues that matter to you and contributing your own thoughts and ideas too!
With that, I invite you to check out all our content! Below you will find our top articles on current questions and issues; questions that have not yet been answered and demand a high level of analysis. If you don't find what you are looking for, don't despair: it's either in the archive or coming your way very soon. Of course, we want everyone involved so please post your thoughts, comments, and article ideas on the Forum. We are all about giving everyone the best analysis in sports so, if it's not here yet, we want to know that and get it to you!
NBA Basketball News Articles