Five Predictions for the Upcoming NBA Season
The NBA season is nearly here. As we rev up for the season to begin, here are some predictions for the upcoming season:
1. The Lakers will make the playoffs…
With the Number 8 seed. Kobe Bryant looks healthy and playing only with fellow ageing Hall of Famers Pau Gasol and Steve Nash should produce better locker room continuity. The Lakers will score with surprising offensive efficiency because Nash and Bryant are elite distributors and Gasol can be a dominant offensive option in the post. But they are almost certain to field a bottom five defense in the league.
2. The Knicks will be a top 4 seed in the East
The Nets may have dominated the offseason but the Knicks remain the best all-around team in the Tri-State. Iman Shumpert is a dominant young 2 guard when healthy – especially on defense – and Amare Stoudemire has enjoyed an entire offseason to rest his ageing knees. Carmelo Anthony remains the core and New York can field several exciting scoring units and – if Shumpert and Tyson Chandler stay healthy – a better than expected defense.
3. The Pacers will plateau as a team
The Indiana Pacers are the NBA's young darlings: a team of improving, special young players expected to mature into a title contender this season. But, while Paul George should continue to grow and Roy Hibbert may improve, there are no new X factors on this roster. With the Heat remaining dominant and the Bulls returning Derrick Rose, will the Pacers continue to rise?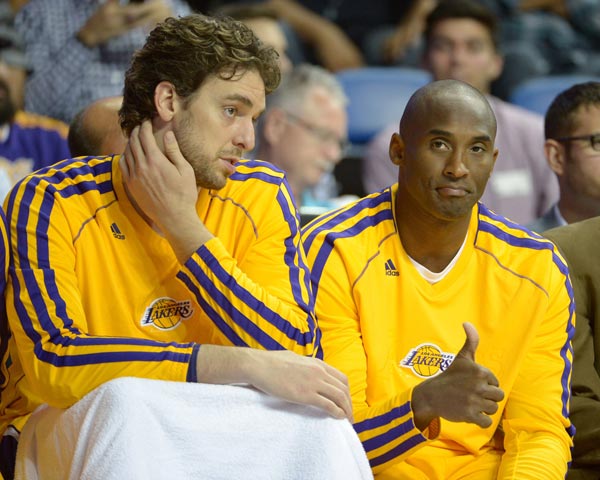 4. The Spurs will be eliminated in the first round of the playoffs
San Antonio had an amazing run last season. But, with Tim Duncan yet another year older, Manu Ginobli on his last legs, and no new stars on the horizon, the Spurs will have a tough time getting deep into the playoffs.
5. It will be a fun season
Well, it can't be any worse than the lockout year, right? If you want to bet on any of the predictions listed above, or others, click here to gamble online.