The Best Basketball Blog
Don't look now Kobe, but Carmelo Anthony set an Madison Square Garden record with 62 points, eclipsing Bryant's 61. He also set a Knicks record.

Get your Carmelo Anthony Fathead Now!
Great NBA E-books:
Posted by Aaron Saas in History of the NBA
Feb 19, 2014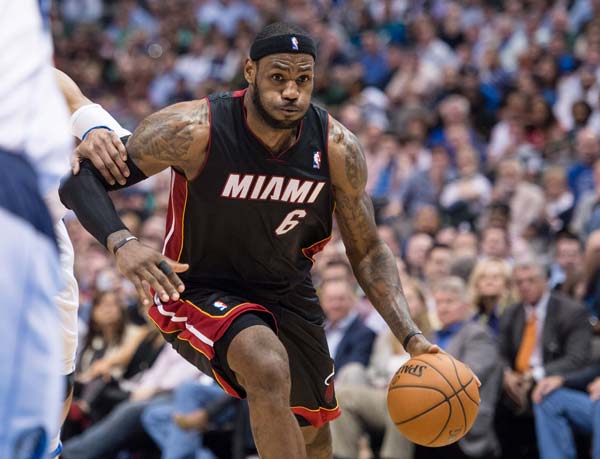 Today I'm going to be counting down the top 5 greatest players in NBA history, which is always a hotly debated topic. Most people agree on who's number one, but the rest of the list is almost always the issue.

Posted by
John Vasington
in NCAA Basketball Blog
Feb 10, 2014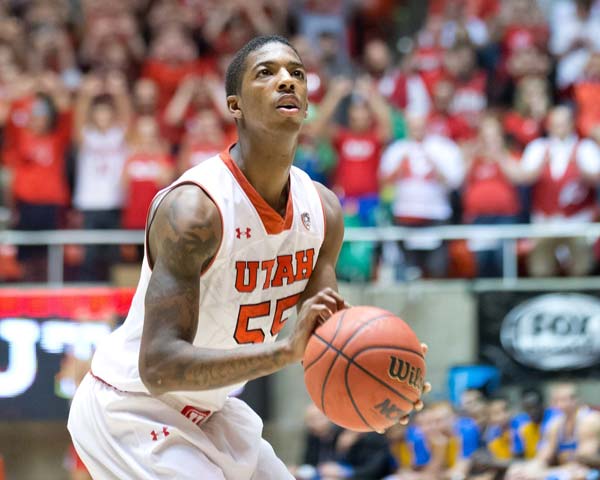 Defense is a lost art in today's game. Too many fans focus too much on the offensive side of the ball. If NikStauskas has an off night, he is chastised for his poor shooting, rather than the guy who defended him being praised. It's sad. Great defenders lacking offensive dominance go underappreciated in their collegiate careers, and are taken later in the draft or not at all. All the while, prolific scorers who can't play a lick of defense are taken in the Top 5 every year.

Posted by
John Vasington
in NCAA Basketball Blog
Feb 10, 2014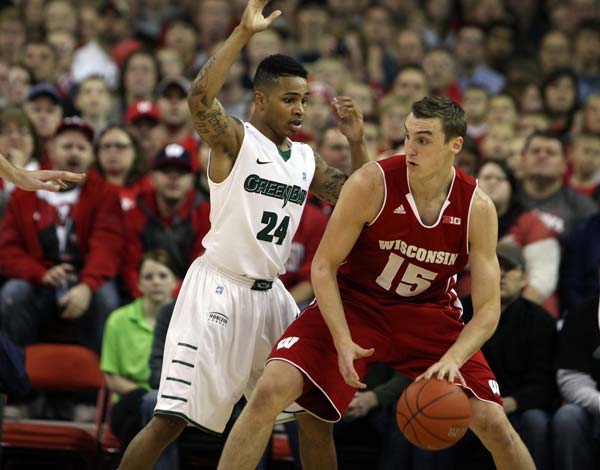 Every year, right around March, like clockwork, we all tune into Selection Sunday and fill out those NCAA Tournament brackets. And every year, there are always those 13-15 ranked teams we've never heard of that takes out our champion or one of our final four picks in the first (or as the NCAA attempts to make us call it, "second") round.

Posted By Kory Kinslow in SEC Basketball Blog
Jan 23, 2014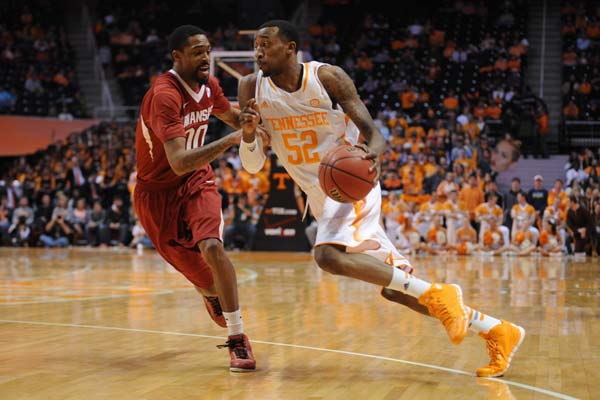 First of all there are the two obvious teams. Florida will be in the tournament and will probably be a three or four seed. You might be looking at a higher seed if the conference was tougher. With no big wins in conference, unless they defeat Kentucky, they will be no higher than a 2, but 3 is more likely. If Kentucky were to defeat Florida along with the rest of their conference schedule, they be able to pull off a 3 seed, but I'm thinking more of a 4 or a 5 seed. Who's left, you may ask?

Posted By Kory Kinslow in SEC Basketball Blog
Jan 23, 2014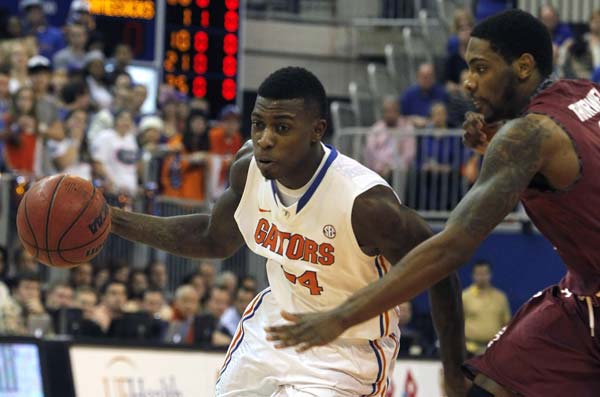 Florida, not Kentucky, is looking like they are the class of SEC basketball this year. They come into tonight's game against Alabama being ranked #6 in the country with a 15-2 overall record and an 4-0 SEC conference record. Their only two losses were against top 25 teams in UCONN and Wisconsin.

Posted by
Ron Leyba
in NBA Basketball News
Jan 08, 2014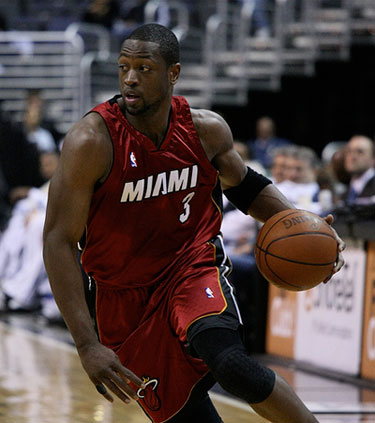 It's no secret that the Miami Heat had lots of concerns regarding Dwyane Wade's health condition and his performance entering the 2013-2014 season. After the second championship in a row, there were many questions if D-Wade would continue to struggle for extended stretches of the season. His body is not getting younger and his legs are being loading with more miles. Nonetheless, the 30-year old megastar silenced all the doubters with the most sizzling way, with his performance.

Posted by Roger Brenshofl in NBA Basketball News
Dec 22, 2013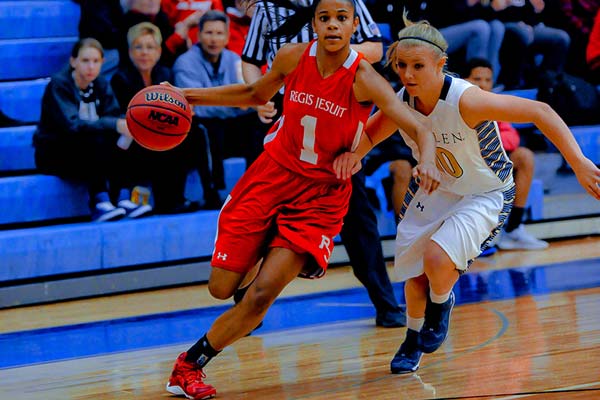 Regis Jesuit girls' basketball team has been a top rated team due to the players and their basketball enthusiasm. They were remaining undefeated and they proved it when they played a game with Rival Mullen. They get ranked on 5A basketball teams and proved that can be never being defeated. Dec-13 was the great day of their victory against Mullen rivals that were defeated badly by the great players of Regis Jesuit.

Posted by Lorenzo Tanos in NBA Basketball Blog
Dec 12, 2013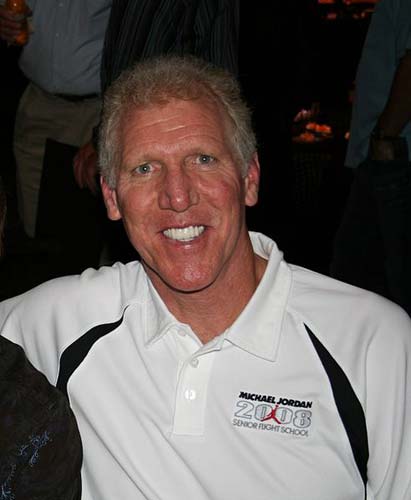 Remember the 1968-69 Celtics and 1974-75 Warriors, both of whom won the NBA Finals despite middling 48-34 records? The Washington Bullets of 1977-78 had an even more so-so regular season record at 44-38, and they ended up winning the 1978 Finals, defeating the 47-35 Seattle SuperSonics. It was indeed a case of giant-killing at work, as the Sonics would go through the lower-seeded L.A. Lakers, then the odds-on favorite Portland Trail Blazers, then another strong team, the Denver Nuggets, before reaching the Finals.

Posted by Lorenzo Tanos in NBA Basketball Blog
Dec 12, 2013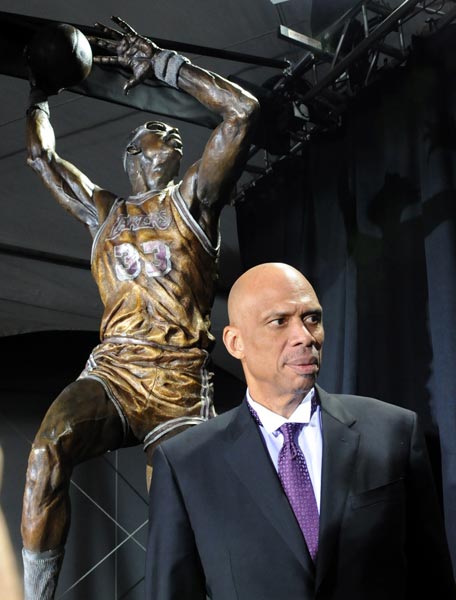 With the ABA having dissolved and four teams from that league getting absorbed by the NBA, the league grew to 22 members in 1976-77, as two teams that were doormats of their respective conferences just a few years back fought for the NBA championship that season. We're referring to the Portland Trail Blazers, who finally got one healthy year out of 1974 top pick Bill Walton, and the Philadelphia 76ers, who landed the biggest catch among ex-ABA stars – Julius "Dr. J" Erving.

Posted by Lorenzo Tanos in NBA Basketball Blog
Dec 05, 2013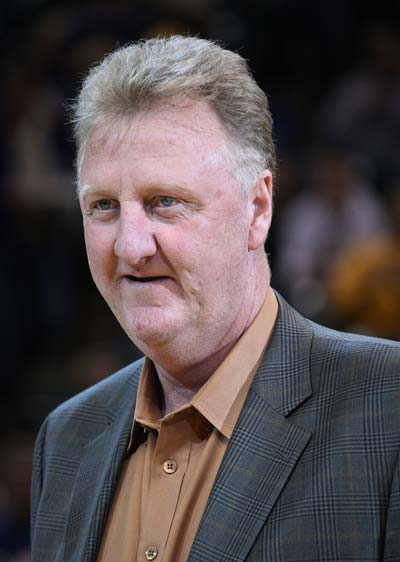 One of them was the hottest backcourt prospect since Oscar Robertson and Jerry West in 1960. The other was actually drafted the year before, but decided to stay in college for his senior year – he was a small-town product who turned a smaller Division I school into NCAA championship material. And unlike the typical NBA superstar of the day, they were unselfish players with great fundamentals and extremely high basketball IQs to make up for their lack of elite athleticism.

Welcome to The Best Basketball Blog! Here on TheBestBasketballBlog.com you will find content on all the major issues from on and off the court: past, present, and future. It's all and all here; everything you ever wanted to know, think about, and discuss about all the major issues and questions in the basketball world.
We created The Best Basketball Blog because, despite all the sports sites that are out there, we thought there was a major void left to fill. While ESPN, Sports Illustrated, and others provide complete instant basketball coverage (and occasionally even engaging commentary) there isn't another site out there on the net that was dedicated to providing detailed, informative, and substantive discussions about the biggest issues in the basketball world. It's easy to find out if a player gets traded and possible to find some decent commentary on the immediate effects, but we couldn't find a site dedicated to providing sports fans with detailing analysis of the deeper reasons behind current events and their medium and long term consequences. That is the void that we want this site to fill.
The point of The Best Basketball Blog is to bring you engaging, thought provoking, and completely unique content on the biggest happenings, issues, and problems occurring within the sport of basketball. We want to go beyond the basic coverage of events and, as the site and community continue to grow, use high level analysis to delve ever deeper into the events across the basketball world. From NBA Basketball, to the college game, to high school, we want to get you the best analysis of the major events so that you are never left wondering "why" again. That "why" question is the one that often goes unanswered by the current behemoths in sports coverage so it is that question-along with deep comparisons, what ifs, and more-that we this site to answer. We hope that The Best Basketball Blog will become your place to look for the answers to those questions and that you will come an integral part of our close knit site community.
As you might have guessed, we are not worried about breaking the news first; it's the advanced analysis of the events behind, and consequences of, that news that we are concerned with. As a result, you will notice that most of our content-even older articles-is not past due and out of touch. That's because our analysis is about looking at the big picture, taking on the questions that routine commentators leave alone, and analyzing issues from a viewpoint that is different from all the Talking Heads out there. We are about providing our readers with unique, unvarnished, long term analysis and that is what makes The Best Basketball Blog different from any other site on the internet. We are very proud of that so please take a look and we are sure you will see the benefits of this new approach.
The Best Basketball Blog is also about building a new online sports community for engaged basketball fans who want two things: to read the best analysis out there and have an outlet to contribute their own criticism, thoughts, and ideas. As you will notice, we always solicit your thoughts and comments in our articles and have comment boxes featured prominently on every page. There's a reason for that: we don't just want this to be a normal sports site that you visit, read, and leave; we want it to be a community of sports fans sharing their ideas. We started out as sports fans just like you; normal fans who wanted to read intelligent detailed analysis and express our own ideas at the same time. That's why we created The Best Basketball Blog: we want to create a web-based sports community where everyone reads our thoughts, contributes their own, and together we reach a consensus (or happily debate forever) on the biggest questions and issues in the basketball world today.
We also like to point out useful sites we find on the web. For instance, If you want to bet on basketball, just click here. Another great sport betting site is called 888sport. It offers great odds on a lots of sports, including basketball. Plus, when you join the site you get a 88£ free bet offer. So, check it out if you are so inclined.
As a final note, we encourage you to join our subscription newsletter. You will find it on the top right hand corner of this homepage. The newsletter will be used to provide members of the Best Basketball Blog community with article updates, special content and analysis that is exclusive to our newsletter subscribers, and occasionally notices of great new products and services that we think could prove very helpful to our readers. We encourage you to sign up for it as your first step in joining this special new online community and becoming part of something new and unique in the sports world.
Thank You,
Dennis, Paul and Mo