NBA Fantasy Basketball: Steals of the 2014 Season
By Lorenzo Tanos
In just a few more days, the NBA regular season will be coming to a close, and so will fantasy basketball season. And as it turned out, this writer ended up having his best season in close to ten years as a member of the same 16-team Yahoo Fantasy Basketball league. At the present, I am in a tight battle for fifth place in the consolation round, a result of having been upset by our league's Cinderella team, one that had clawed its way from dead last as of Week 3 to end up as eighth seed.
Still, I'm glad I won the regular season convincingly (numerous adds and drops did help), and that's in no small part due to the contributions of some fantasy steals. With that in mind, and with the NBA regular season in the homestretch, here are my personal picks for top fantasy steals of the year, in no particular order. These were all players who weren't expected to make as much of an impact as they did this season.
1. Lance Stephenson (Indiana – 13.8 ppg, 7.1 rpg, 4.5 apg, 48.8% FG) – Last season, Stephenson cracked the Pacers' starting lineup, but was far more valuable on-court than he was on paper. Now he's racked up the paper stats to match, boasting of a well-rounded line and a very good shooting percentage for an off-guard. His defense is still much better than his stats suggest, though.
2. Taj Gibson (Chicago – 13.2 ppg, 6.8 rpg, 1.4 bpg, 48.5% FG) – One of the top Sixth Man of the Year candidates for 2013-14 is also one of the season's biggest steals. Though he still comes off the bench as the Bulls' top frontcourt reliever, Gibson is a more than decent scorer and rebounder, and a definite threat to block some shots. His free throw shooting is also quite decent for a big man, at 74.8 percent.
3. Terrence Jones (Houston – 12.0 ppg, 6.9 rpg, 1.3 bpg, 0.7 spg, 54.0% FG) – His only true weakness appears to be free throw shooting. Jones looks primed for big things as the Rockets' starting power forward, and his versatility made a lot of fantasy owners happy this season. He did, however, suffer from youthful inconsistency, but those in deep leagues patient enough to hang on to him for most of the year have most definitely been rewarded.
4. Gerald Green (Phoenix – 16.0 ppg, 3.3 rpg, 2.5 3P, 84.4% FT) – Three years ago, Gerald Green was out of the NBA, another high school draftee who didn't live up to his promise. But with Eric Bledsoe oft-injured and the Suns seemingly lacking in depth, Green's late-career emergence was just as surprising as the fast-paced Suns' rise as a potential playoff team.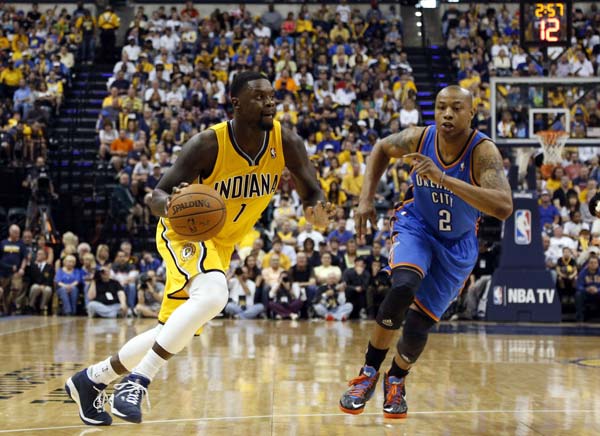 5. Spencer Hawes (Philadelphia/Cleveland – 13.2 ppg, 8.3 rpg, 3.0 apg, 1.2 bpg, 1.6 3P, 78.3% FT) – There were concerns that Hawes would not be able to maintain his career-best stats following his trade to the Cavaliers, but the sweet-shooting big man has made the most out of Anderson Varejao's injury problems and management's faith in his capabilities. Hawes can still be frustratingly inconsistent, but when he's on, he's a threat in almost every category – even three-pointers.
6. Brandon Knight (Milwaukee – 17.7 ppg, 3.5 rpg, 4.9 apg, 1.5 3P, 80.0% FT) – Knight has been a very rare bright spot on a horrid Milwaukee Bucks team, and has even flirted with triple-doubles at times. He seems to be poised for big things going forward.
7. Trevor Ariza (Washington – 14.3 ppg, 6.2 rpg, 2.5 apg, 1.7 spg, 2.3 3P, 78.2% FT) – Just last year, he wasn't on anybody's watch list in fantasy ball. But as the Wizards' starting small forward this season, he's stuffed the stat sheet and turned highly-regarded lottery pick Otto Porter into an afterthought.
8. Goran Dragic (Phoenix – 20.5 ppg, 5.9 apg, 1.3 spg, 1.6 3P, 50.9% FG) – Previously one of the NBA's best backup point guards, Dragic's first full-time season as a starter (2012-13) was a disappointment of sorts. This season, though, has turned out to be a revelation – his assists and steals are down, but everything else has improved as Dragic has emerged as the Suns' facilitator AND go-to-guy in 2013-14.
Of course, you can always check out Dafabet Sports to see what they think.