Sacramento Kings Fire Paul Westphal
By Dennis Berry
Kings Had To Make a Move
In the end, sometimes the only person you can blame is yourself. When you are the head coach of a team, it all comes down on you. Sure you might not get along with everyone and there may be conflicts, but that happens.
As a head coach you still have to find a way to get your team to play together and win games.
For Paul Weshphal, that never happened in Sacramento. That is why the Sacramento Kings fired Westphal 7 games into the 2011-12 NBA season. They replaced him with former Golden State Warriors Head Coach Keith Smart.
Westphal was in his third season as the Kings Head Coach with little to show in way of positive results. In the previous two seasons, the Kings were a combined 49-115. They would finish last in the Pacific division both seasons.
This year under Westphal the Kings started 2-5. They were averaging only 90 points a game, while allowing 102 points a game. This was just continuing an ugly trend of basketball in Sacramento.
In the 2010-11 season, the Kings were ranked 25th in points per game at 99.4. They allowed 104.7 points a game, which had them ranked 25th. In Westphal's first year at Sacramento, they Kings averaged 100 points a game, which ranked them 23rd and allowed 104.5 points a game, resulting in a rank of 25th overall.
This was the year that the offense started to improve. The Kings' top three scorers are young, but very talented. Marcus Thornton, Tyreke Evans, and DeMarcus Cousins, however, have proven they are good enough to build a team around.
Westphal's relationship with them sadly added to his downfall.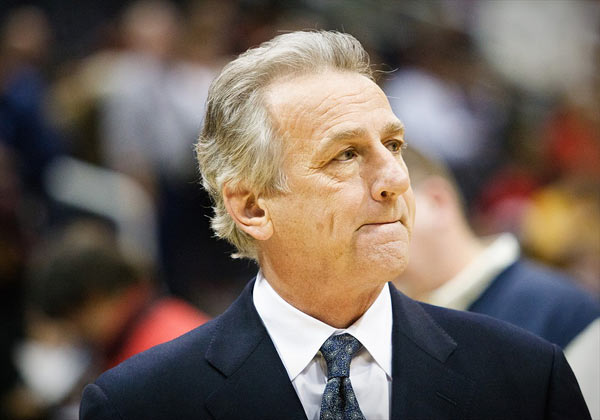 The past week brought national attention to the rough relationship of Cousins and Westphal. It started on New Year's Day when Westphal released a statement saying that Cousins had demanded a trade and was told to stay home for the game that night against New Orleans.
At that point it appeared that Cousins' time with the Kings would soon come to an end. It was not his first run in with Westphal. Trade speculation rose as where the talented big man would end up. Though it seems that is not what the Maloof Brothers (owners of the Kings) had in mind.
The following day in came out that the Kings would not trade their 2010 first round pick. Cousins would rejoin the Kings for their road trip to Memphis and Denver. After losing those two games, Westphal was let go.
The Kings had to make this move. The young roster never fully embraced Westphal as their coach. That was evident from the lack of professionalism that surrounded the Kings organization during Westphal's time as coach.
Is this the last we will see of Westphal on a NBA sideline? Perhaps, given he has experienced success in the league. He has won 318 regular season games in the NBA, and led the Phoenix Suns to the 1993 Finals.
For Westphal, when things go bad the ending is always the same for him. He has been fired at each NBA stop in his career (Phoenix, Seattle, & Sacramento).
At the end of the day, Westphal's lack of success in Sacramento falls on him. He should have been able to find a way to connect with the young Kings and get them going in the right direction.
The way the Kings played Thursday night in a comeback win over Milwaukee, after being down 21 points, shows that he never did that. Sacramento did not play well throughout most of the game, but when they made their comeback they played with energy and as a team, which they did not do under Westphal.
Now does firing Westphal fix everything that was wrong with Sacramento? No. They are still a learning to play as a team. Their best players are young and some need to learn that what it means to be a professional basketball player.
Only time will tell if firing Westphal was the first step towards rebuilding the Kings. The only thing that we do know is that Westphal did not do his job.