Big Moves for Small Market NBA Teams
By Dennis Berry
There has been some good news for smaller market teams in the NBA the past week. Two teams have made moves to keep their best young players around for a few years.
It has to bring a smile to David Stern's face.
Last week it was the Oklahoma City Thunder who made the commitment to point guard Russell Westbrook. The Thunder signed Westbrook to a five year, $80 million contract extension. It was a sign that the Thunder believes in the 23 year old point guard and believe that he can help them win.
There has been much made of Westbrook and the way he plays the game. Last year in the playoffs Westbrook drew criticism for taking too many shots and keeping the ball from Kevin Durant.
While Westbrook does have his critics, he has been a big part of Oklahoma City's rise over the years. He has not missed a game since coming into the NBA. He has increased his scoring, shooting percentage, and assists each year he has been in the NBA.
With Westbrook at the point, the Thunder are legitimate title contenders this year.
Then this week the Minnesota Timberwolves signed Kevin Love to a four-year, $60 million contract extension. There was concern that Minnesota would not be able to keep Love around after his rookie contract came up. Now Minnesota has their best big man locked up for at least three more years.
Love could have gotten the same five year deal that Westbrook got, but decided to go with the shorter deal in which he can opt-out after three years. That gives the Timberswolves a couple of seasons to turn them back into a playoff team. If they don't, Love will be on his way to a title contender.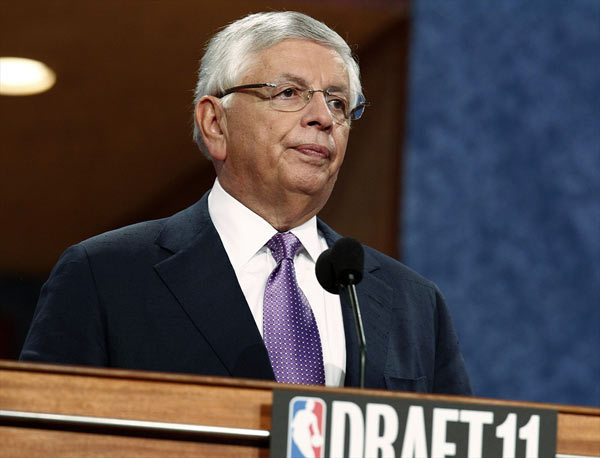 With Love opting to take a shorter extension, Minnesota has some room to resign other players. To turn the team around, they are going to have to keep some of their young talent with Love. That means being able to keep Ricky Rubio and Derrick Williams around, and Love's contract extension gives them more money for those players.
The only question will be if other small market teams will follow Oklahoma City and Minnesota's lead?
There has been concern if the new collective bargaining agreement would help smaller market teams. The jury is still out on that, but what we have seen is Oklahoma City and Minnesota keep young star players. Before the season started, Indiana was able to sign two time All-Star David West.
Of course the small market teams lost some players as well. New Orleans traded Chris Paul to the Los Angeles Clippers. Although it did happen before the season, it appears that Dwight Howard will be on his way out of Orlando after this season is over.
How can small market teams keep their star players? The front office has to put a winning team around them. The money is there for them to spend, but it is up to ownership to put together a team that their star player will want to play on. Not keep the money for themselves and not spend it to sign players.
If small market teams want to win, they need to stop talking about it and start doing it. That is what Oklahoma City and Minnesota are doing.