Opening Week Impressions: Southwest Division
By Lorenzo Tanos
What else is new? The Spurs led the Southwest at the end of the first week of NBA play. Additionally, every team in this division had a winning record as of Tuesday. Here's how they stacked up as of that time.
No Dirk, no problem. The Dallas Mavericks (3-1 1st week, now 4-1) have gotten along quite well without their franchise player, and as I predicted, O.J. Mayo has found his rookie form. With the Mavs currently 4-1 as of this writing, Mayo is averaging 21.6 ppg to lead the team. I'm also quite impressed with how Darren Collison has rebounded so far from his mediocre stint with the Pacers. Brandan Wright and second-rounder Jae Crowder are also proving to be pleasant surprises; heck, they're outplaying recent veteran signee Troy Murphy, who was putting up double-doubles just a few years ago!
Everybody's talking about how the Houston Rockets (2-1 1st week, now 3-1) have gotten the very long end of the stick in the James Harden-Kevin Martin trade. As a starter for the first time in his career, Harden is setting the NBA on fire; he scored 37 and 45 points in the Rockets' first two games, and even after he was held down Wednesday to just 15 points, he's still averaging 30.2 per. As for Rockets not named James Harden, Jeremy Lin is finding his form while Patrick Patterson, Marcus Morris, Chandler Parsons and Omer Asik are all off to a nice start. I wonder, though, why Kevin McHale isn't giving Terrence Jones any minutes; Royce White is currently sidelined due to migraines. Or is it his well-documented fear of flying?
The Memphis Grizzlies (2-1 1st week, now 3-1) are getting the job done silently. With little fanfare, the Grizz have gotten off to a nice start, and Zach Randolph is back to producing double-doubles on a regular basis. Marc Gasol is off to an insane start, though – as of this writing, he's averaging 19.3 ppg, 7.5 rpg, 5.8 rpg and 1.5 bpg. His fantasy owners, Lionel Hollins and the fans of Memphis are very lucky individuals. And to say nothing of Rudy Gay, Mike Conley and Tony Allen, who are all in top form to start off the season.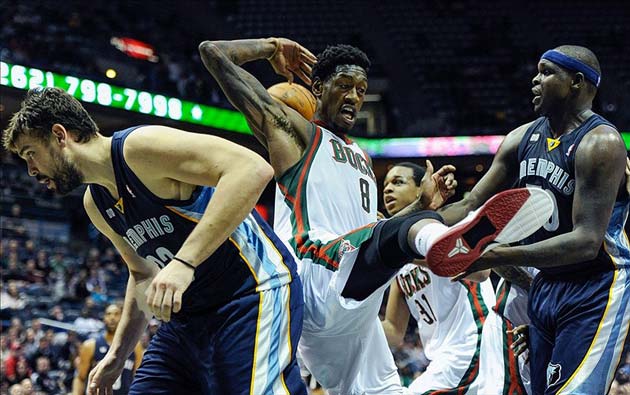 In a stroke of bad luck, the New Orleans Hornets (2-1, now 2-2) are currently without their first-rounders, Anthony Davis and Austin Rivers. Rivers has struggled early on, while Davis hasn't disappointed in two NBA games so far. Without those two, Monty Williams has turned to a few surprising sources of production – Al-FarouqAminu, Robin Lopez and Jason Smith. Greivis Vasquez can be counted there as well, as his 2011-12 season doesn't appear to be a fluke. But we're still waiting for Ryan Anderson to prove that the Hornets got 2-3 times the player Gustavo Ayon was for them last year.
And now, we're down to the last team in the Southeast, the ever-powerful San Antonio Spurs (3-1, now 4-1). Save for his clutch play in the Spurs' win against the Thunder, Tony Parker has been quieter than usual. Same with Tim Duncan, but at 36, Gregg Popovich wouldn't want to give him too much burn. It looks like the Spurs may be going more with Danny Green than Manu Ginobili this year; Green is almost a decade younger, and his three-point shooting and defense have been of good use so far.
Check out the Opening Week Impressions: Pacific Division and Opening Week Impressions: Northwest Division.