How to Handle Bye-Weeks Effectively
In the heart of every team's schedule there will usually be a bye-week where no games are played. This generally occurs either at the end of your pre-season schedule right before conference play or during the transition period between the first and second rounds of conference. While bye weeks have been proven in the past to work wonders for teams in terms of rest and recovery, they do provide challenging obstacles for the coaching staff.
How coaches handle these challenges could have a major impact for the remainder of their season. Next time you encounter a bye-week try these next 5 tips to help reenergize, restore confidence and prepare your team for the next segment of your schedule.
This post was contributed by Coach Brad Stricklin of HoopSkills.com. Visit their site for more helpful basketball training tips and coaching advice. Join their newsletter and get valuable advice from some of the best coaches and trainers in the world sent to your inbox every week.
Teach Something New: With a whole week off before you play your next opponent, one of your challenges is how to keep your team mentally focused. One of the best ways is to teach your team something new. This doesn't need to be something major that is going to completely reshape the way you play, although it can be if it is necessary.
It is really easy to just cruise on auto-pilot and go through the motions when practicing the exact same offenses and defenses late in the season. Teaching your team something new will not only add another dimension to your playbook but also gives your players a reason to more fully concentrate and stay mentally involved.
Get Extra Shots Up: In most cases normal practices during the season are so hectic and have such a team emphasis that individual skill development is often neglected. Using your bye-week to get some extra individual or small group shooting work often pays huge dividends down the stretch. If your team has collectively lost their shooting rhythm this is the perfect time to fix some minor flaws and to restore some much needed confidence. Remember, it is a proven fact that the team who shoots the highest field goal percentage from the floor will usually win the game.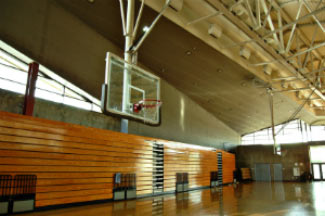 Improve Team Chemistry: When the highs and low of the basketball season are combined with the stresses that school presents the result is often a loss of some team chemistry since everyone is on edge. Without the stress of preparing for games, bye-week is a great opportunity to do a team activity completely outside of basketball. Whether the activity is a dinner, a movie, or a video game competition really makes no difference. The important thing is that the team gets an opportunity to hang out and relax together outside of a school and/or basketball environment.
Fix the Offensive Kinks: It shouldn't be a surprise that great offenses take a lot of time and patience to build. With only two to four weeks of practice before your first game, many offenses never get the detailed attention they need to be great. Because you are already gearing down the lengths of your practices, using bye-week to spend more time on your half-court offense is an extremely sensible decision. Whether you need to fine tune your team's execution, improve your overall offensive spacing or want to accomplish something as simple as looking to attack the basket more, focusing on it during bye-week will make your half-court offense more potent!
Don't Neglect the Full Court: While it is important to give your team adequate rest, work on your offense and get additional individual work in, this does not mean that you can completely neglect the full court portion of practice. Utilizing the full court properly during bye-week will help keep your players in game like condition without resorting to the normally tedious conditioning drills that everyone hates.
Give Your Team Some Rest! A bye-week presents a great opportunity to give the players and coaches an opportunity to rest both mentally AND physically. Now I am not saying to give your team 3 or 4 days off of practice, but I am saying that you can give your athletes one day off with perhaps a shorter, easier practice to follow. Sometimes coaches forget that basketball is a very long, five to six month season. Because the season is so long and because the most important games are played at the end, it is imperative to keep everyone is your program physically sharp and mentally engaged for as long as possible.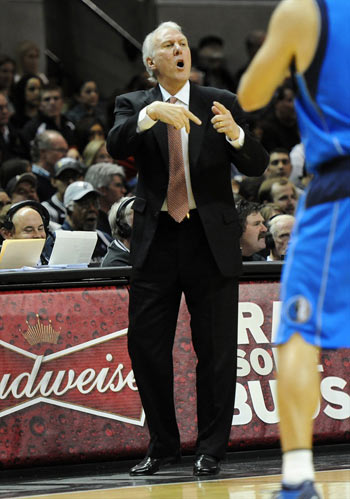 Short, intense, full court scrimmages often prove to be very beneficial during bye-week especially if you use them to work on your "2 minute drill" or other end of the game clock scenarios.
Teams usually only get one bye-week a season so take full advantage of it in order to get your team as prepared as possible.