Biggest Fantasy Basketball Flops of 2011: Part 2
By Lorenzo Tanos
As promised, here's the second part of this rather early recap of last year's most disappointing NBA players in a fantasy basketball sense. If you thought the 12th to 7th placers stunk up the court, wait till you read about these players and their facepalm-inducing performances from last season.
6. Devin Harris (UTA, 11.3 ppg, 1.8 rpg, 5.0 apg, 1.0 spg, PG)
Four years ago, with the team formerly known as the New Jersey Nets, Devin Harris was one of the league's finest point guards, averaging a shade over 21 ppg and a shade under 7 apg. Now there's no question who got the better end of the deal following 2011's Harris/Derrick Favors, etc. for Deron Williams trade. This one-time elite PG was platooning with Earl Watson – yes, that Earl Watson who can't shoot a lick, yet is a nice, cheap source of steals and assists. Heck, I think I even dropped Harris in favor of Watson in one of my lineups! A quick look at the Atlanta Hawks lineup tells me Harris might be Jeff Teague's backup. Draft at your own risk come October.
5. Dorell Wright (GSW, 10.3 ppg, 4.6 rpg, 1.5 apg, 1.0 spg, 1.7 3P/G, F/G)
One of 2010-11's biggest fantasy surprises was also one of last season's biggest disappointments. To be fair, he would've been the fourth option anyway on a more defensive-oriented Warriors lineup when David Lee came aboard. But even when Stephen Curry was out and Monta Ellis traded (for an injured-as-usual Andrew Bogut), Wright was being outperformed most times by rookie Klay Thompson. He'll be a 76er this season, where he'll either compete with Nick Young and Jason Richardson at the two or Thaddeus Young and Evan Turner at the three. Something tells me drafting Sixer wingmen isn't going to be a very good idea.
4. John Salmons (SAC, 7.5 ppg, 2.9 rpg, 2.0 apg, G/F)
Hey, wasn't this guy once one a near 20-point scorer per game and a great way to boost one's free throw percentage? Last season, John Salmons probably set a record for Kevin Bacon impersonations (read: Hollow Man) in a 66-game season. His 1-2-6 stat line in 31 minutes in a game versus the Utah Jazz is a classic example of such. Even with a paucity of quality small forwards in the Kings' lineup, the likeliest scenario is Tyreke Evans moving to the three, newly-acquired James Johnson coming off the bench and Salmons buried deep in the bench. That is, if he's still a King this season.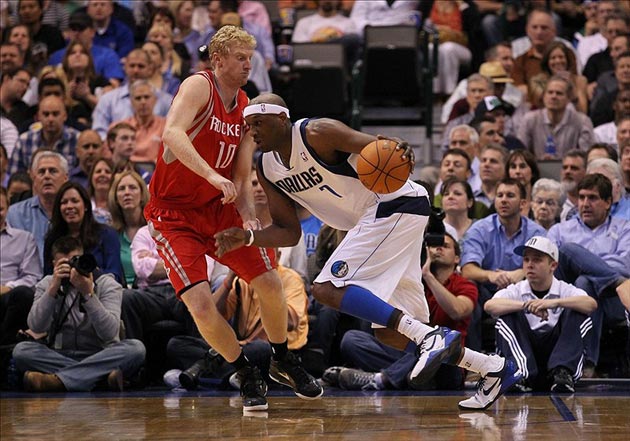 3. Michael Beasley (MIN, 11.5 ppg, 4.4 rpg, 1.0 apg, 45% FG, 38% 3P, F)
Injuries and attitude made Beasley's 2011-12 season just as unremarkable as his 2010-11 season was a breakthrough. Indeed, you will notice that half the players in the top six of this list had terrible seasons just one year removed from their best statistical/breakout year. Now that Beasley's taking his high-scoring (and pot-smoking?) act to Phoenix, it shouldn't be surprising if he returns to form, even as a 15-16ppg, 7 rpg guy who can help from beyond the arc. All he has to do, after all, is win a starting SF job from almost-certain lottery bust Wes Johnson.
2. AndrayBlatche (WAS, 8.5 ppg, 5.8 rpg, 1.1 apg, 0.7 bpg, 38% FG, F/C)
Two to three years ago, it was safe to say that Blatche, whom I once thought was way too raw to enter the NBA straight of high school, wasn't such a bad player after all. Last year, he was just another injured, discontented member of a dysfunctional Washington Wizards family that only lacked good old Agent Zero and his sidekick JarvarisCrittenton to make it the most poisonous clubhouse since the days of the Jail Blazers. Long story short – Blatche's loss in production was Trevor Booker's gain. He's a free agent now, and it doesn't look like there are too many teams itching for his services. 16 points and 8 boards a game seems like such a distant memory now…
1. Lamar Odom (DAL, 6.6 ppg, 4.2 rpg, 1.7 apg, 35% FG)
Need we say anymore? Instead of shooting 53% like he did with the Lakers, Odom shot 35% with the Mavs. He was lethargic on the boards and never found any sort of comfort zone on either end of the floor, and when it was all over, he wasn't even on the playoff roster. We'd love to think last season was just a horrible aberration and there's a strong chance this season won't be like the last, but it looks like Mr. KhloeKardashian's best days in the league are over. He may be worth a late-round gamble in deeper leagues.
Please read these other related page Twelve Biggest Fantasy Basketball Flops of 2011.