2012 March Madness West Region Predictions
By Dennis Berry
NCAA Tournament: Breaking Down the West
The West Region might be the most interesting region of the tournament. The top seed is Michigan State, winners of the Big 10 Tournament. You also have Missouri as the two seed, the Big 12 Tournament champions and Louisville the Big East Champion.
It is hard to count out a Tom Izzo lead team in March. He has guided Michigan State to six Final Fours since he took over in 1995. This year's Spartans may be the most battled test team going into the NCAA's.
They will have a tough road. Sitting out there to spoil the Spartans run will be Memphis, Louisville, Marquette, Florida, and Missouri. Any one of those teams will be capable of coming out of the West Region this season.
UPSET ALERT!
(13) Davidson over (4) Louisville
Louisville comes into the NCAA's playing its best basketball of the year. So you may wonder why a team we mentioned as possible Elite Eight matchup could be on upset alert. Louisville is going to face one of the best offensive teams in the country in Davidson. If Louisville cannot keep Wildcats offense under control, Louisville could be going home early.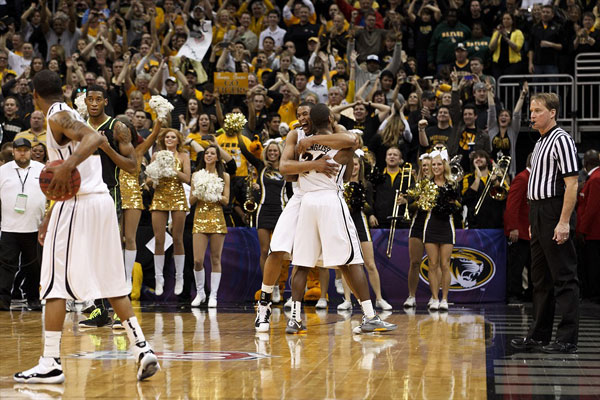 Dark Horse
The Florida Gators struggled to end the year losing their final three games of the regular season, but this group has NCAA experience. They made it to the Elite Eight last year before losing to Butler. They played their best game of the year in the SEC Tournament in a three point loss to Kentucky. If the Gators move the ball on offense and hit from the outside, they can make a deep run.
Who's going to the Final Four?
Missouri Tigers. It was a tough call to pick between Missouri and Michigan State as both teams should reach the Elite Eight. In the end, the Tigers have too many offensive weapons for the Spartans to stop.
Check out our Preview of SEC in the 2012 NCAA Basketball Tournament