2012 March Madness South Region Predictions
By Dennis Berry
NCAA Tournament: Breaking down the South
Kentucky has been a favorite to win the national title all year long. The Wildcats come into the NCAA's as the overall number one seed, but struggled in the SEC Tournament. They lost to Vanderbilt in the SEC Finals and will now have to refocus for the NCAA's.
Kentucky did not get the easiest path to the Final Four, but it is a path that could offer the Wildcats a chance to go past some of the more storied programs in NCAA history.
They will have an interesting opening game against either Mississippi Valley State, coached by former Wildcat Sean Woods, or instate school Western Kentucky. That would be followed by a chance for a rematch from last year's Final Four against Connecticut. If Kentucky gets by the Huskies, the Indiana Hoosiers could be waiting in the Sweet 16 in Atlanta. This would give Kentucky a chance to avenge its only loss of the regular season.
Then of course there is the potential for an Elite Eight match up with Duke. This would come 20 years after the two schools epic 1992 Elite Eight game which Duke won 104-103. Many consider it to be the greatest game ever.
And who says the Selection Committee does not look for story lines.
UPSET ALERT!
(10) Xavier over (7) Notre Dame
Sure Xavier struggled most of the season after the brawl with Cincinnati, but if we have learned anything is that the NCAA is a whole new season. The Musketeers will have the best player on floor in Tu Holloway and no Irish player will be able to match up with him.
Dark Horse
The UNLV Rebels have the makeup to make noise in the South. They know what it takes to pull the upset, just ask North Carolina who was number one in the country when they played UNLV. If they are to make a run Mike Moser will have to be the key. He had struggled toward the end of the year, but will to be the scoring threat that he was in the middle of the year.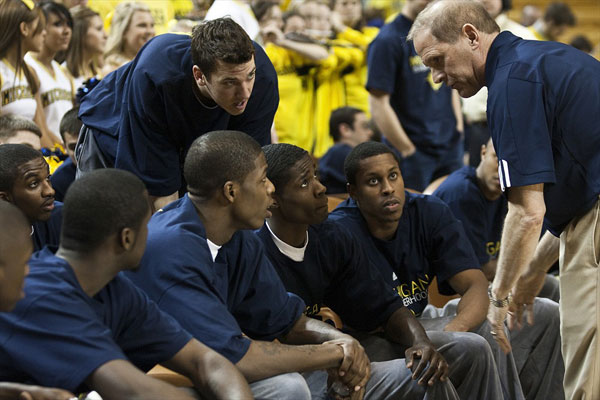 Who is going to the Final Four?
Kentucky. Sure they have a tough road, but losing in the SEC Finals is just what John Calipari wanted. Now the Wildcats understand that if they don't bring it every game from here on out, the season could end.
Check out our Preview of SEC in the 2012 NCAA Basketball Tournament